We are Solution Providers
We are Solution Providers
Qualified & Experienced
Solution Providers
Gilmore Legal goes the extra mile to provide superior customer service by giving personalized attention to our clients.  We recognize that it is impossible for us to be everything to everybody. Therefore, we focus our practice on those areas of law in which we have the background and training to provide sound, efficient, and value-added services to our clients.  When we are not the best fit to address your legal needs in-house, we will manage outsourced legal services to one of our Legal Solutions Providers. We have relationships with attorneys and Government Contracts Service Providers all over the country.  We can work with you to identify and select the services provider who has the substantive knowledge and geographic proximity to solve your legal and business needs.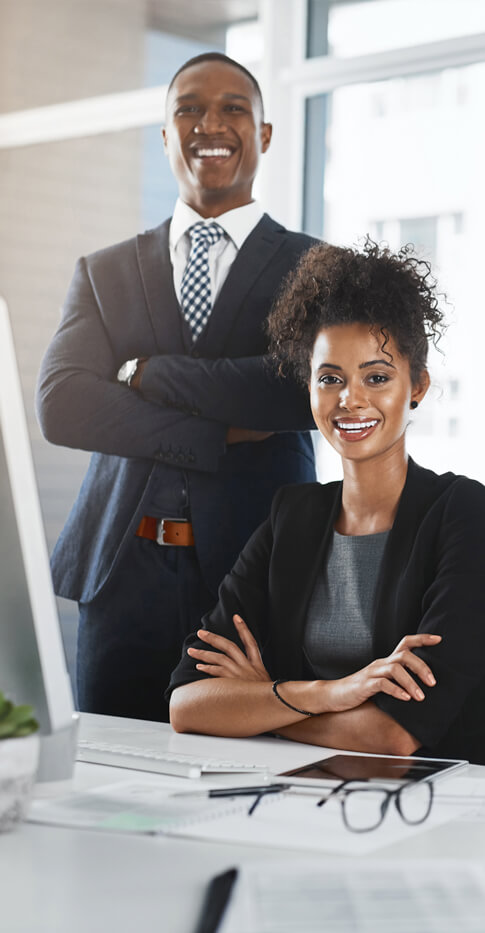 How it works
When should you consult an attorney?
We're often asked by budding entrepreneurs and small business owners, "When should I consult with an attorney? Our answer? If you purchase car insurance after the accident have you reduced your liabilities or added to them?
By embracing a proactive mindset and a less reactive approach to your business, you will save time, money, and heartache as you establish and grow your business.
We live in a world of contracts and agreements. You can't even install an app on your smartphone these days without first reviewing and accepting the terms. But how many of us really know what we're agreeing to uphold? All we know is, cool app, download, agree and use.
It gets real in the business world. Binding agreements can cripple and even bankrupt a business when not understood or breached. We provide our client with peace of mind, allowing them to focus on the operation of their new entity rather than on the unnerving tasks of complex review of agreements.
DIY is great for small projects around the house. But when it comes to navigating our complex business landscape, it's wise to trust a skilled attorney with your precious business investment.
What does it cost?
Flexible Payment Options
While there is no shortage of outstanding U.S. law firms, small business owners and entrepreneurs usually come up short when trying to access legal expertise for their businesses. The reasons are varied, but without question, a lack of sufficient funds is among the leading factors.
Gilmore Legal desires to be a cost-effective solution to close this disparity in legal access for budding and established business owners. We know that setting aside funds for legal expenses while also building and marketing your business can create quite a challenge, to say the least.
We offer flat-fee, retainer-based and hourly services designed to help you control expenses while fulfilling a vital business need.
Monthly Subscription Program
Our monthly subscription program is designed for new entrepreneurs, established small business owners and progressing businesses to seamlessly and frequently access dedicated legal support at a monthly flat-fee. Flat-fee retainer based payment options (6 month and 12 month terms) are designed for clients who need to control expenses while fulfilling a vital business need. We work with our clients to tailor a specific, customized plan that best suits their budgetary and legal needs.
Schedule a Discovery Call and ask about our monthly subscription program which includes access to future webinars and online content.
Hourly Legal Service Options
The needs of our clients are as varied as the goods and services they offer. To accommodate the intermittent or occasional needs of the businesses we serve, we also offer valuable hourly legal payment options. Because each legal matter is different, legal fees may vary from case to case.
Have a curious question about your tech startup, not sure which entity to choose? Schedule your private 1 hour consultation with Gilmore Legal to get your questions answered today. We make accessing legal advice convenient and less intimidating.
To maximize your allotted time with us, we suggest making a list of questions prior to your meeting. It is our goal to have answered all of your questions and concerns about your inquiry once your call is complete. Should you require additional time, we'd be happy to schedule a follow-up call.
Your Business Success Is Our Success
Ready to Get Started?

With our experience, knowledge and commitment to success, Gilmore Legal is the right law firm for you. Make the right decision for your business and take the first step. We can't wait to hear from you!